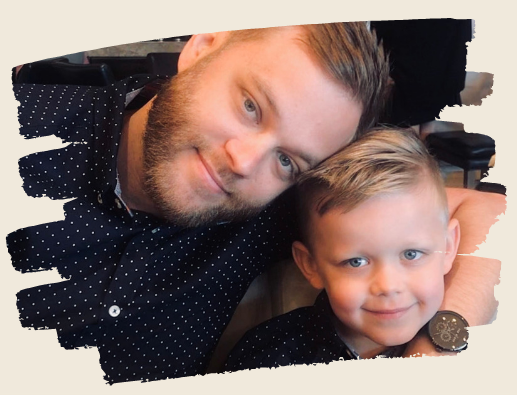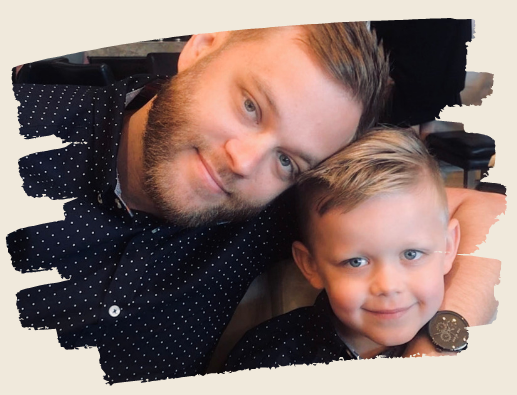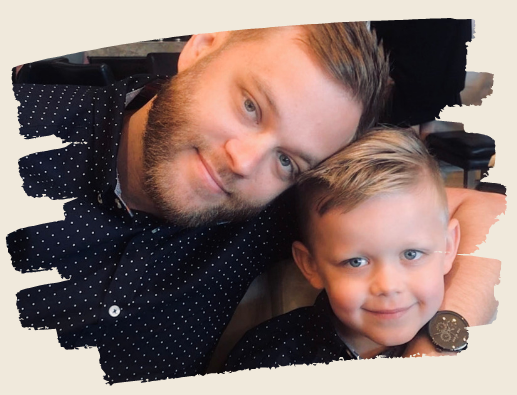 About Vibes
Welcome
Hand Poured Vibes was founded in  2018 by Dean Bernard. Dean was what you might call an "experiential artist". He liked to create art you could touch, taste and smell.
My name is Martha, I am Dean's mom.
Dean was a professional chef and loved every part of it - selecting ingredients, designing recipes, pleasing customers. It was pure joy for him. At 32, Dean got the news that would change his life. Cancer. He had just started a family. He had to leave his position as Executive Chef of a major Toronto restaurant, and began searching for another outlet for his creativity. A way to spend his downtime during countless rounds of treatment and surgeries, and also a way to replace his lost income in order to help support his young family.
He quickly discovered many of the things in candle making that he loved about food; like Ingredients matter - from oils and fragrances to your choice of wax. The higher the quality, the better the product. Craftsmanship mattered too. He used to spend hours sharpening his kitchen knives and practicing his technique. And it was no different when it came to making candles. He would pour all of his creativity and good vibes into every batch he created. He spent hours on his new craft formulating recipes, researching packaging, candle vessels and launching his Brand amongst friends and family.
It had become a passion project for him. His candles and story grew in popularity and he was selling them faster than he could make them. This is where "mom" came in and our partnership began. Hand Poured Vibes had launched and we never looked back. Each season had a new look and a new scent. We were fulfilling orders and the profits were truly helping Dean's family.
Sadly, on April 2, 2021 Dean passed away peacefully with his family at his side.
And now we're here. Hand Poured Vibes has become a labour of love for me. A way to keep alive Dean's love of creating something special. A way to stay connected to my son and to continue to support his dream.
I hope you will consider trying our candles and on behalf of Dean and I, we thank you for your support.
Martha